Bak kamera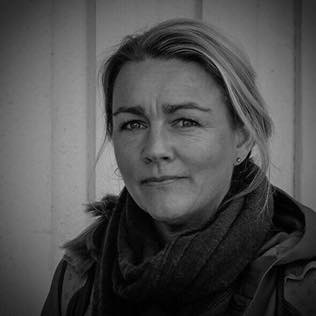 Ida Christin Foss er utdannet fotograf fra Bilder Nordic School of Photography i Oslo. Hun er også utdannet sykepleier og adjunkt. Nå arbeider hun som frilansfotograf.
Som fotograf er det viktig for henne å opparbeide tillit til menneskene hun møter og fotograferer. Videre er hun opptatt av å fange detaljene og øyeblikkene, og formidle videre, slik hun ser det. Som motto og tanke bak har hun alltid med seg «husk å se det vakre» og «ingen er bare det du ser».
Bronse Landskonkurransen 2021, Norges Fotografforbund, kategorien «Portrett»
Avgangsutstilling Re:silience, Oslo og digital, juni 2020
Boken Viker/ Vikær 2020
Ett av coverbildene på boka «2680 Vågå Morten Krogvold workshop 1989-2019»
Hederlig omtale Norges Fotografforbund, Østfold-lauget 2019
Bronse Gullsnitt 17/18, kategorien «Eget arbeid»
Utstilling i Café Cicignon, Fredrikstad, pågående
Salgsutstilling hos Mass Design, 2018-2020
Hederlig omtale Norges Fotografforbund, Østfold-lauget 2018
Utstilling i Overlyssalen, Fredrikstad bibliotek, 2018
Årskalender Viker Vel, 2018
Relevant utdannelse
Pieter Ten Hoopen workshop, Online og Möllebo 2022
Ronny Østnes workshop, Værøy, september 2021
Canon Student Development Programme 2020
Bilder Nordic, 2 årig fotografutdannelse 2018-2020
Morten Krogvold workshop Vågå, trinn 2, oktober 2018
Morten Krogvold workshop Vågå, trinn 1, januar 2018
---
Behind the camera
Ida Christin Foss is a trained photographer from Bilder Nordic School of Photograpfy in Oslo. She is also a trained nurse and teacher. Now she works as a freelance photographer.
As a photographer, it is important for her to build trust in the people she meets and photographs. Furthermore, she is concerned with capturing the details and moments, and communicating further, as she sees it. As a motto and thought behind it, she always has with her «remember to see the beautiful» and «no one is just what you see».
One of the cover photos on the book «2680 Vågå Morten Krogvold workshop 1989-2019»
Honorable mention Norwegian Photographers' Association, Østfold Guild 2019
Bronze Gold Section 17/18, category «Own work»
Exhibition in Café Cicignon, Fredrikstad, ongoing
Pictures for sale at Mass Design
Honorable mention Norwegian Photographers' Association, Østfold Guild 2018
Exhibition in the Overlyssalen, Fredrikstad library, 2018
Annual calendar Viker Vel, 2018
Relevant education
Pieter Ten Hoopen workshop, Online og Möllebo 2022
Ronny Østnes workshop, Værøy, september 2021
Canon Student Development Program 2020
Bilder Nordic, 2 year photography education 2018-2020
Morten Krogvold workshop Vågå, stage 2, October 2018
Morten Krogvold workshop Vågå, stage 1, January 2018